Hello, Whitehat Army ! Welcome to this another blog for social media hacking we will
how to hack Facebook, Instagram, twitter and smartphones by sending an image
with various methods.
Disclaimer:
All this methods of hacking account and smartphone are just for educational purpose if you miss use this hacking skills then we are not responsible for this
There are various types of attacks that we can perform to hack social media accounts
Before attacking first we will protect yourself.
How To browsing anonymously ?
If you don't know how to protect yourself and hide yourself. Read my blog on this topic first. I have shared the blog link below.
Link :-
Let's come on attacking part
First Method is phishing attack. this is a common attack and many peoples already know about this technique
In this section we will discuss about the advance techniques of the phishing attack
First we will talk about the phishing attack for those people who is not familiar with phishing attack
so some question arise on beginners mind that
Q1.what is Phishing attack ?
phishing assault is a kind of social engendering in which the hacker make a pretend web page like actual one and ship to sufferer and ask to log in when the sufferer log in into it. The hack get the identification range and password of user this assault can be operate in any kind of account which wishes identity and password to log in.
Generally this assault is carried out for Facebook hacking. But presently Facebooks blocking off the phishing hyperlink via this phishing assault is bit controlled
Q2. How to hack FB by using phishing attacks?
To hack Facebook by phishing attack just follow the given steps below.
open you browser
go to Google.com and search for "shadowaves."
Select the top of the result and open that site
first, create your account and log in
On the home page you will see two options: 1. samers1 2. scammers
select the second option (scamers2)
copy the link and send to your victims in massage or in a zip file because if we send it directly Facebook will block that link and your id also.
And ask to log in when anyone log in into it you will get the number and
password ( Simple)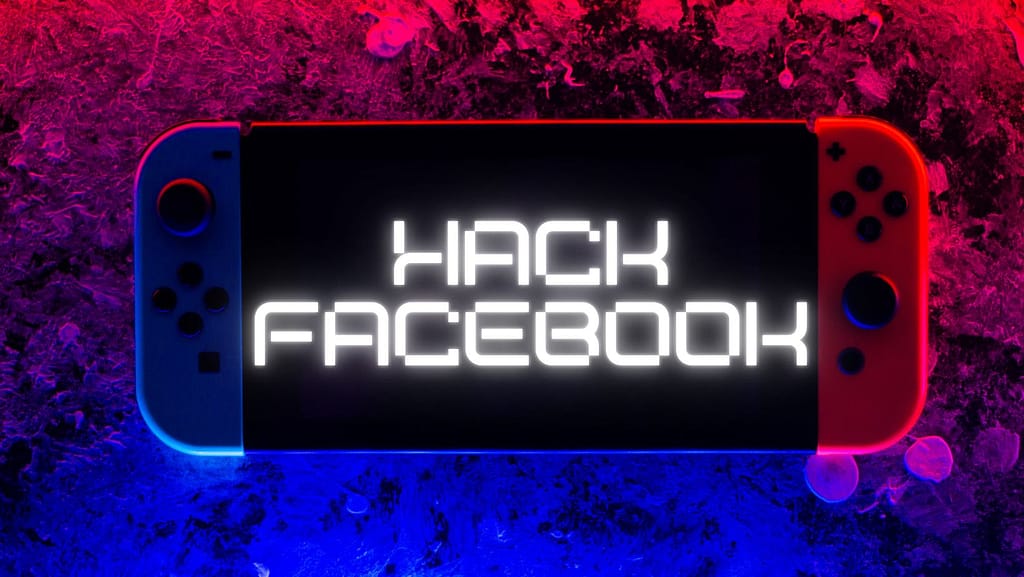 Brute force attack hack
To hack a Facebook account by using a brute force attack just follow the given steps.
Step 1 –
getting ready To perform this attack you need to download a script of Faitagram just open the terminal and type cd desktop and press enter the type
"git clone https://github.com/Juniorn1003/Faitagram.git/" and press enter file will download on your desktop.

The license is just an MIT license, the readme has information about the script on it, the datagram is the main source, setup.py is for the installing dependencies, and wlist is a wordlist so let's chrom the file so we can access it.

Step 2-After downloading the file go to the faitagram directory by just typing
cd Faitagram after entering in the folder type
"chmod +x faitagram &&chmod +x setup.py''

We did that to install all the requirements to run the script by typing the command "python setup.py''
It will install all the packages to start a brute-force attack. You just need to wait for some time after completing the installation. You do not need to download the world list because The faitagram file contains a strong password list, so don't worry about the wordlists. But still,, if you want to test it out, then use
your own wordlist.

The format is: "python faitagram -s service -u username -w wordlist -d delay'' Now all things are ready and you can start a brute-force attack for Facebook just type – "python faitagram -s facebook -u (email) -w (wordlist) -d (delay)''

The (email) section, is for the email of your target. The (wordlist) section is for the path to the wordlist.
And the (delay) is for the delays(seconds). Delay is optional, just don't type the "-d"
if you don't want to use it. But, the others are a must. And if you don't have a world list and you want to select the default wordlist, then just type "wlist" instead of the (wordlist). Sometimes on Facebook,
it will ask you to enter the name of the target. It is just to prevent errors, and for Username Checking.
Example – "python -s facebook -u MEMEBIGBOY -w rootpassword.txt''
Wait, it can take some time depending on your target password strength. Email hacking with Bruteforce As we know, email is required everywhere, and if we hack the email of the victim, then we can do anything we want. So today we are going to learn how to hack email anonymously with the help of brute force attacks. Just follow the given steps and you can also perform this attack very easily.

So now we will be focusing on brute forcing email, or more specifically, SMTP, also known as the Simple Mail Transfer Protocol. It is your standard protocol for sending electronic mail to people.
Requirements—updated Kali Linux operating system Good fast internet connection Your system IP should be changed and use a good VPN.

Step1-Let's open Leafpad, or your text editing program of your choice
Step2- Bash time We are going to write a little bit of script, so that we can
save some time instead of going through the hassle of actually typing out
parameters.
On Leafpad, type:
! bin bash echo Simple Email Cracking Script in bash
Gmail = smtp.gmail.com Yahoo = smtp.mail.yahoo.com
echo Provide Directory of Wordlists for Passwords:
read wordlist hydra -S -l $email-P $wordlist-e ns-V-s 465 $smtp SMTP And after doing this all just,
Save it as anything you want, but with ".sh" at the end. Make sure it is in the root directory. Not on your
desktop, but in /root. ( must important)
Now, I am going to explain how the script works.
! bin bash simply means that everything is in bash.
An echo simply means telling the computer to say something. is asking for user input. This will then store your input into a variable. Reading email would mean entering something, and it will be stored in the email.
hydra-S-l $email-P $wordlist-e ns-V-s 465
$smtp smtp is the THC Hydra command which will help Bruteforce the email address. As you may tell, there are some parameters with a $. This is the variable with stored values you previously input in the read command.
Step3-permission The file you have saved (in the root, right?) only has read and write permissions.
This means you cannot execute it. So just follow this step to execute and open up the terminal. Type in
chmod a+x yourscript.sh (ofc replace your script with the name you actually gave to the bash file)

Step4-Execute!
Now we can finally use it!