To protect Your website from hackers First, we will see why hackers hack companies or businesses' websites. There are a lot of reasons why a hacker would attack a company website. For example, a hacker might try to steal your financial information for personal purposes. He might also try to obtain business-related data and sell it to your competitors. Because of this, you must do your best in protecting your site from malicious hackers.
Typical Hacking Attacks which are majorly used to hack website
SQL Injection – With this attack, a hacker can spoof your identity, access your site's database, and destroy/modify the information inside your database. Here, the hacker will insert malicious SQL codes into the form fields of your website.
DDoS (Distributed Denial of Service) – The goal of this attack is to bring down a website temporarily. If a DDoS attack is successful, legitimate users won't be able to use the website. Hackers perform it by flooding the target with continuous requests.
CSRF (Cross-Site Request Forgery) – Here, the hacker will hijack a session to make purchases on the victim's behalf. This attack happens when the victim clicks on a URL or downloads a file that runs unknown and/or unwanted actions.
XSS (Cross-Site Scripting) – Hackers use this technique to destroy your website and/or run their payloads. Basically, an XSS attack happens when a hacker injects malicious codes or payloads into a program that runs on the user's end.
To Protect Your Website From Hackers and what should you do?
To protect your website from malicious attacks, you should:
Ask skilled programmers to review the codes on your website.
Run code scanners.
Offer rewards to people who will detect existing bugs within your site.
Make sure that your site has WAF (Web App Firewall). This type of firewall monitors your system and prevents potential attacks.
Implement CAPTCHA or ask website visitors to answer a question. This way, you can make sure that each request comes from a human.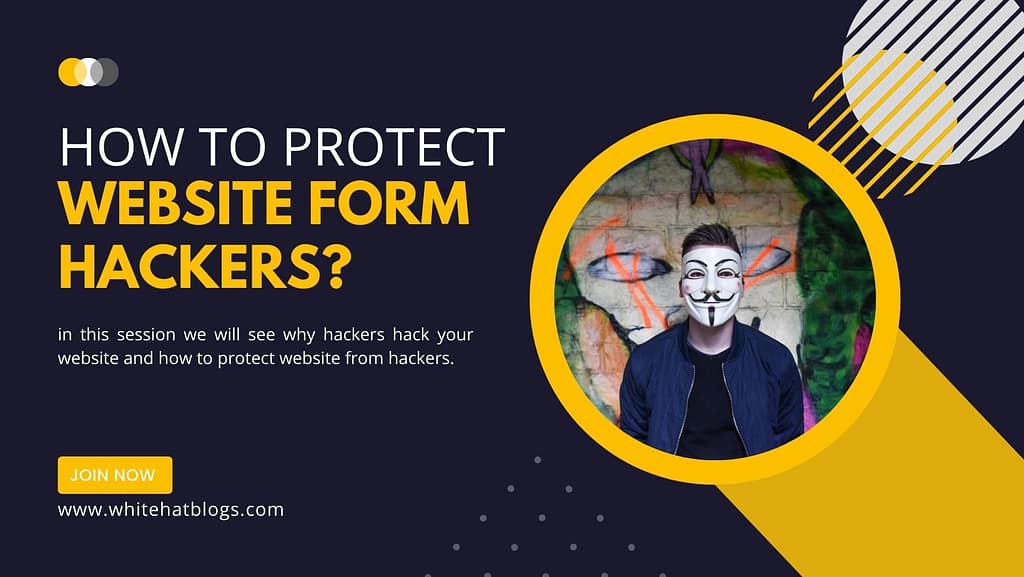 How to Keep Your Business Secure from hackers
Here are some practical tips that you can use in protecting your business:
Don't store irrelevant customer information – Your website will be a tasty target for hackers if it contains various customer-related information. If you want to protect your business, don't save information that you are not going to use. For example, refrain from storing the credit card information of your customers if you don't need it for your business.
Hacking is a difficult activity. Hackers won't attack you if your website doesn't have anything worthy of stealing. Storing customer information is convenient. However, the risks involved here outweigh the benefits.
Make sure that you have the right technology – Hackers rely on modern tools and newly-discovered vulnerabilities. Your business won't be able to survive a hacking attack if it relies on outdated technology. It would be best if you'll implement a two-factor authentication before giving access to confidential information.
Educate your people – The defense of your network is as powerful as your weakest employee. Keep in mind that hackers can use social engineering tactics. If one of your employees falls for such tricks, the security of your business will be in danger. Your firewall and flawless website codes won't matter if your employees are reckless when dealing with their passwords.
These days, digital security is everyone's job. Educate your employees regarding the importance of vigilance and carefulness, especially when handling confidential information. In addition, train your people on how to identify social engineering tactics.
Want to learn hacking?
If you want to learn hacking you can read famous books like:
Hacking · Hacking Practical Guide for Beginners: This book is really helpful for those people who don't know what is hacking and how hacking actually works.
The Web Application Hacker's Handbook: Finding and Exploiting Security Flaws: The highly successful security book returns with a new edition, completely updated web applications are the front door to most organizations, exposing them to attacks that may disclose personal information, execute fraudulent transactions, or compromise ordinary users. This practical book has been completely updated and revised to discuss the latest step-by-step techniques for attacking and defending the range of ever-evolving web applications. You'll explore the various new technologies employed in web applications that have appeared since the first edition and review the new attack techniques that have been developed, particularly in relation to the client side. Reveals how to overcome the new technologies and techniques aimed at defending web applications against attacks that have appeared since the previous edition discusses new remoting frameworks, HTML5, cross-domain integration techniques, UI redress, frame busting, HTTP parameter pollution, hybrid file attacks, and more features a companion website hosted by the authors that allow readers to try out the attacks described gives answers to the questions that are posed at the end of each chapter and provides a summarized methodology and checklist of tasks
The Basics of Hacking and Penetration Testing: Ethical Hacking and Penetration Testing Made Easy: The Basics of Hacking and Penetration Testing, Second Edition, serves as an introduction to the steps required to complete a penetration test or perform an ethical hack from beginning to end. The book teaches students how to properly utilize and interpret the results of the modern-day hacking tools required to complete a penetration test.
Penetration testing books to protect your website from hackers :
penetration testing book link: https://www.amazon.in/Penetration-Testing-Hands-Introduction-Hacking/dp/1593275641
If you want to read that type of interesting blog you can bookmark our website